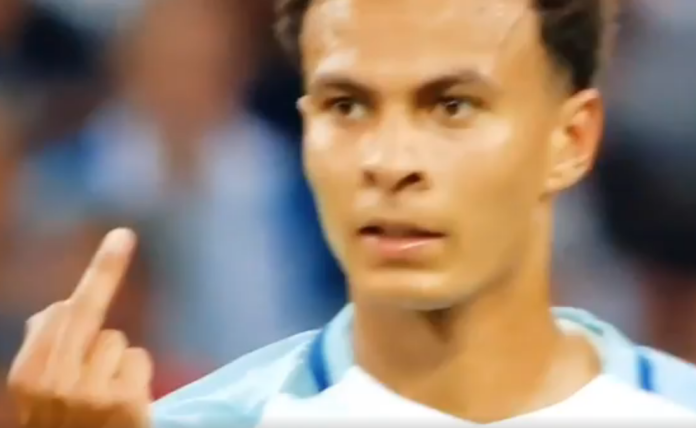 Dele Alli has shaken off his nice boy from next door image in emphatic style after revealing a bold new wave during England's win over Slovakia at Wembley on Monday evening.
Gareth Southgate's side came from behind to beat Slovakia after goals from Eric Dier and Marcus Rashford. However, instead of bemoaning England's dull sleep walk towards World Cup qualification, the conversation has focused around Alli's new wave.
Dele Alli during simpler, more innocent times.
Famed for the family friendly smile and wave Alli pioneered as he burst onto the scene a couple of years ago, the England midfielder has gone full circle with a new middle finger salute.
Dele Alli: Middle finger salute was a 'joke with good friend Kyle Walker' pic.twitter.com/Qc7o7tQCkr

— The Football World (@TheFutballWorld) 4 September 2017

Alli debuted the controversial wave just moments after being body checked by Martin Skrtel and the referee waved play on. However, Alli insisted his middle finger was not aimed at the official.
"Just to clarify, the gesture was a joke between me and my good friend Kyle Walker, apologies for any offence caused," wrote Alli on twitter.
After such a negative response to the new wave, it will be a real test of Alli's resolve to see if he keeps using it.