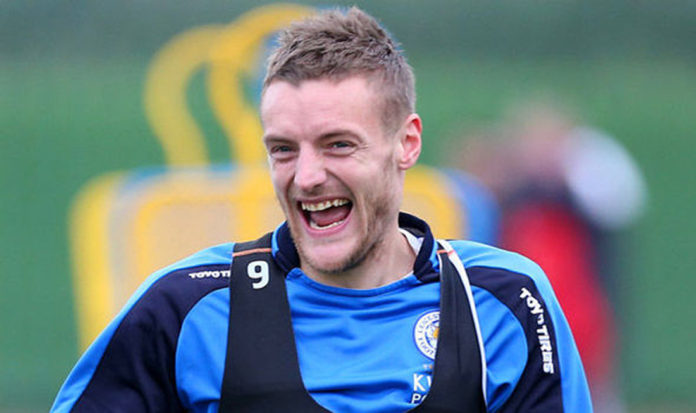 In a remarkably candid interview, Leicester City striker Jamie Vardy has admitted for the first time that the only reason he's able to keep getting out of bed each and every morning is for his daily dose of banter.
Vardy came to the defence of England team mate Dele Alli who's rumoured to be suffering with the same affliction after the midfielder "waved" a middle finger definitely in Kyle Walker's direction and not that of the referee's during England's 2-1 win over Slovakia on Monday.
"Everyone has got to have a bit of banter, otherwise I don't think you would get through the day of being a footballer," sighed Vardy pining for his next spoonful of bantz.
Vardy refused to be drawn on whether kicking a ball about for untold millions of pounds, the adulation of a cheering crowd and swigging back bottles of WKD made it any easier for him to get through his day.
It is advised that anyone who comes in contact with Vardy, should offer him some banter if they can spare it. A simple middle finger will do, it might just save his life.