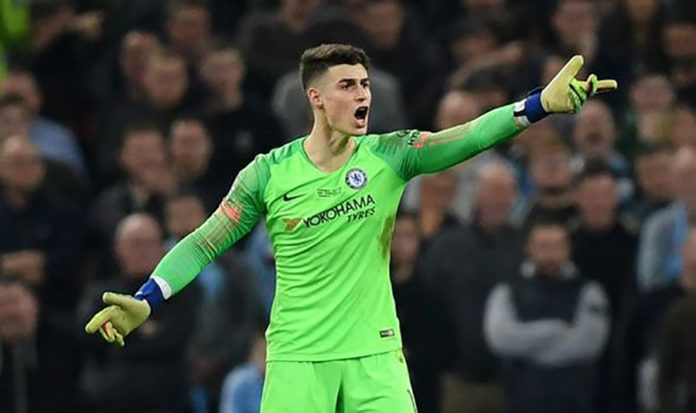 In a cruel display of ruthlessness, Chelsea dictator Kepa Arrizabalaga has quashed a potential leadership challenge after banishing Maurizio Sarri to coach the reserves indefinitely.
The announcement was made via the club's tightly controlled TV channel on Monday morning, following Sarri's audacious public defiance of Kepa's authority during Chelsea's defeat to Manchester City in the Carabao Cup final on the weekend.
"To maintain an iron grip on power and remain in full control of the dressing room as I have done, any acts of insubordination will be met with swift punishment. To that end, my underling Maurizio Sarri has been demoted to the reserves until the boy can learn to respect my absolute power," said a stoney faced Kepa dressed in full military fatigues.
"During the final Sarri had the nerve to try and substitute me, acting as if he had some sort of say on proceedings. Who the hell does he think he is? It's incredible that he would make such a power grab, and to so in public is almost unforgivable. I mean honestly, does he not know who I am, and the power I command? And don't even get me started on the club doctor, he'll have more than just a bit of cramp to worry about by the time I'm finished with him."
Since the announcement was made, Sarri has not been seen publicly which has been described as deeply troubling by human rights observers.