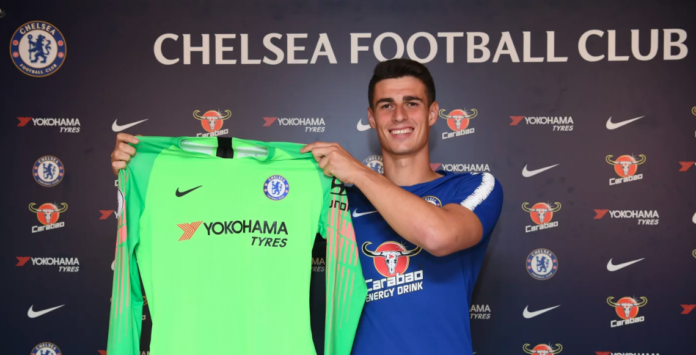 After announcing the £71m signing of Spanish goal keeper Kepa Arrizabalaga, Chelsea Chairmen Bruce Buck has admitted that all future signings will only be considered if their names closely resemble the positions they play.
"People thought we were bringing in Kepa for a world record fee because he is one of the most talented young keepers around but I can tell you that is complete and utter nonsense. We brought him in because his first name sounds like keeper, plain and simple. What more evidence could you possibly need that he's going to be good between the sticks than that?" Said Buck who also revealed that the new nominative determinism recruitment strategy would extend all the way through the Chelsea youth ranks.
"In the past we've stuck to scouting the conventional way when we're trying to squander our millions and that brought in the likes of Alvaro Morata. But really, what chance did he ever have of sticking 20 plus goals in the back of the net last season with a name like that? The closest we've come to success previously was when we signed Danny Drinkwater. But all he's managed to do since arriving is keep himself exceedingly well hydrated. However, now that we have tweaked our database algorithm, you can already see the results with the signing of a quality keeper in Kepa."
The Chelsea Chairmen went on to to say that the club are not yet finished with their summer dealings and that they were optimistic that the German under 21 forward Lars Striykar would be added before the transfer window closes on Thursday.