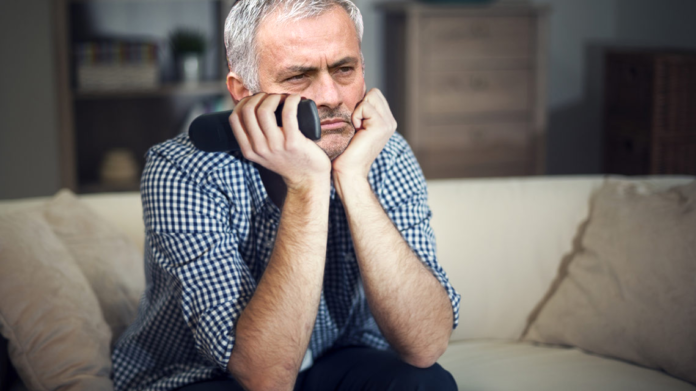 Following Manchester United's surprising defeat to Brighton on Sunday, Jose Mourinho has been repeatedly binge watching the Manchester City documentary All or Nothing in the hope of picking up some coaching tips from rival Pep Guardiola.
"After binge watching it just minutes after it was released I was disappointed that I didn't feature in every single episode," said a disheveled looking Mourinho peering over his lap top. "However, I've now watched the entire series from start to finish at least half a dozen times and the thing is just steeped with advice. Pep is such a motivational speaker, that there were moments I was ready to jump out of my seat and start running through walls for him. Most of my motivational techniques have centred around bullying the likes of Luke Shaw and fining Anthony Martial for being at the birth of his child and that doesn't seemed to have helped team morale."
If it is a motivational speaker that Mourinho is after, he may well be better off going to Sports Speakers 360. Maybe he could learn a thing or two from one of their keynote speakers.
At press time, a reinvigorated Jose Mourinho, sporting a shaven head and black roll neck sweater was heard leading a raucous rendition of Wonderwall with his squad in the United changing room.