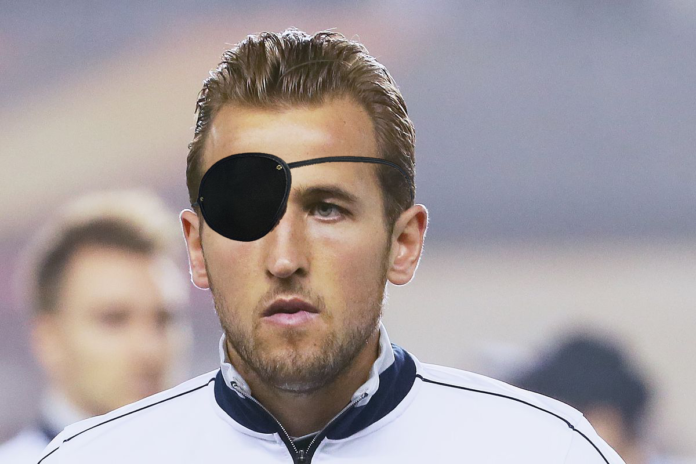 Harry Kane is expected to miss the entire season after his attempts to try and do the Dele Alli goal celebration went horribly wrong, resulting in his eye popping out of its socket during Spurs training on Thursday morning.
"I don't know how I made such a mess of it if I'm honest. In the past I've mastered elaborate handshake celebrations with Dele no problem but on this occasion I've really misjudged it and I've ended up looking like Captain Hook," said Kane who faces months in rehabilitation learning how to wink again.
"I might have almost lost sight in one eye, but if it brings an end to the stupid craze spreading across social media then it will be a small price to pay."
In the wake of the injury, manager Mauricio Pochettino has warned Fernando Llorente should he try and do the celebration at any time he will be immediately handcuffed for his own safety. Otherwise the Spurs manager could face the grim prospect of having to play Vincent Jansen up front.