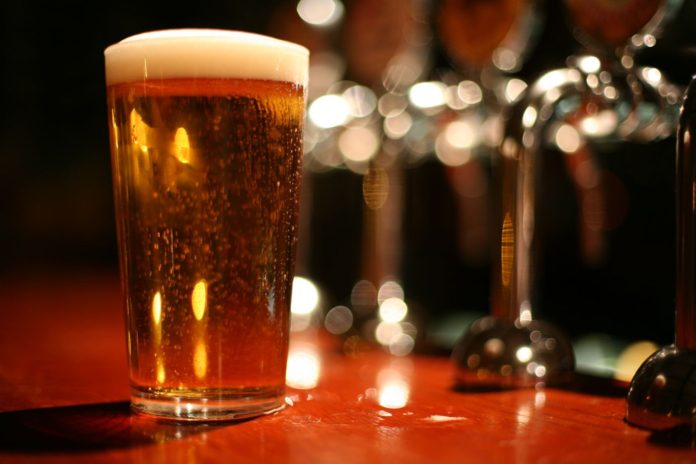 A report published on Friday conducted by the office of national statistics for alcohol consumption has revealed that beer throwing figures during England's matches at the World Cup in Russia are more than triple the tournament average.
"We've been closely monitoring the behaviour of drinkers during a range of matches at the World Cup and our data shows that England fans are top of the table when it comes to buying a pint for the sole purpose of lobbing it in the air when the team scores" said co-author of the report Susan Drinkwater, adding that 90% of beer was being sent into orbit during England games compared to just 45% by their closest contender Croatia, while the average for all other teams across the tournament was a pitiful 24%.
The owner of The Glory Hunter Tavern who wanted to remain anonymous, said sales for the cheapest beer he has on top have sky rocketed. "All the punters want is the cheap stuff and nothing else. During the Colombia game, when it went to penalties there was a mad rush here at the bar and they ran me completely dry. Seconds later, I was mopping up the same beer and pouring it back in the barrel ready for the next game."
The report went on to forecast that should football indeed be coming home, England's beer throwing is all but guaranteed to exceed the 90% mark. However, should England be knocked out during their quarter final clash with Sweden on Saturday, the report predicts that 100% of beer will be consumed to drown sorrows.