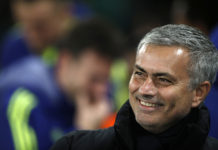 In today's lesson: A suit and cap combo is strictly prohibited. 1. Picking odd captains is now officially in vogue. The trend, spearheaded by Arsene...
https://instagram.com/p/7ioN3_HGHc/
After 878 minutes without a goal and criticism at times bordering on the hysterical, Wayne Rooney can finally breath a sigh of relief after...