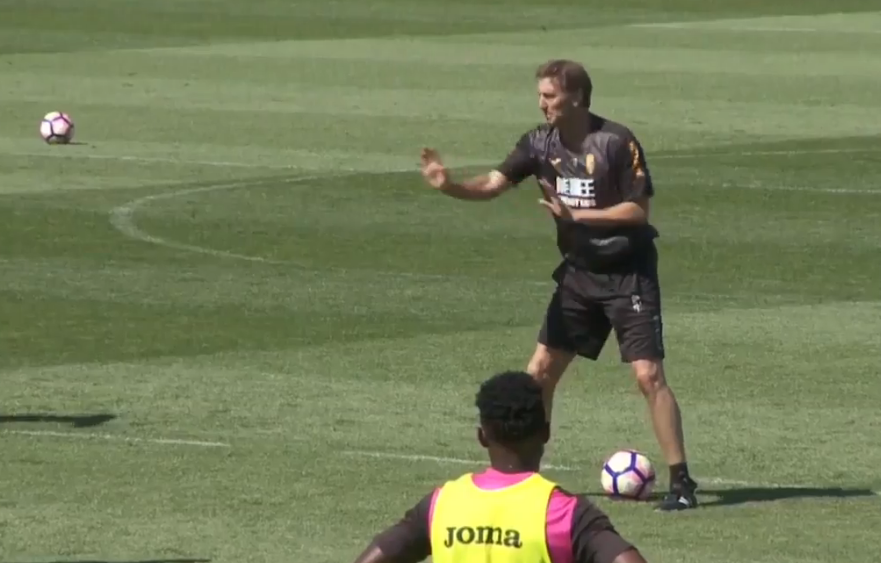 Granda's players will have been breathing a whole lot easier and making plans for remaining in La Liga after new manager Tony Adams unveiled his dad dancing strategy in his first training session this week which is almost a cast iron guarantee that the club will stave off relegation from the Spanish top flight.
Granada currently sit 2nd from bottom, 7 points from safety, but this seemingly insurmountable challenge will now be a walk – or, more accurately, a dance – in the park after bearing witness to Adams' fancy footwork.
Granada host mid-table Celta Vigo on Sunday in Adams' first game. You can expect his side to dance their way to 3 points and begin their ascent up the table.
Watch Adams busting a move in the video below.
https://www.instagram.com/p/BS6UCwEDCKo/