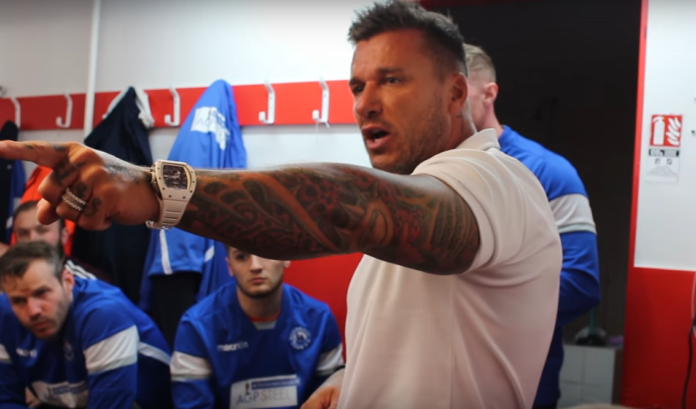 Non-league Billericay Town have proven that all you need to guarantee immediate silverware is a pre-match team sing along orchestrated by a maniacal owner/manager and the threat of violence.
Billericay came from behind to beat beat Tonbridge 8-3 in the Ryman League Cup Final after getting fired up for the big match by singing R. Kelly's "World's Greatest", not in part, but in its entirety.
Owner and manager Glenn Tamplin, who took over the club back in December and has splashed the cash to bring in former Premier League players Jamie O'Hara and Paul Konchesky, leads the motivational sing-along and calls for his charges to "fucking rip out the heart of the enemy"
The R. Kelly sing-along can be heard from the 1min 30 sec mark.

After seeing the instant success the R. Kelly sing-along can bring, rumours are circulating that Arsene Wenger is at this very moment sending his squad the lyrics in preparation of their Monday night game against Middlesbrough.