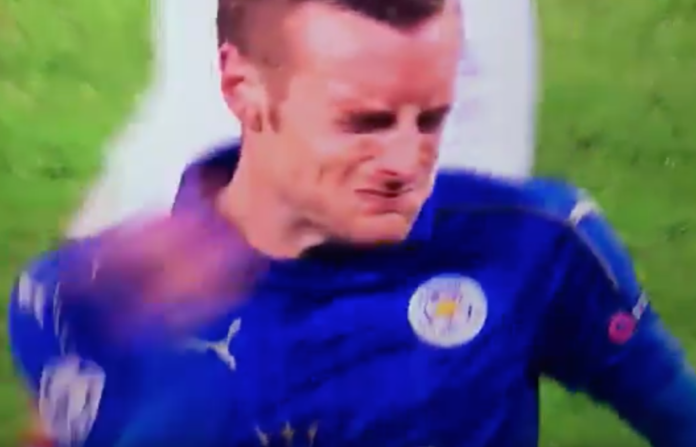 Leicester City are into the quarter-finals of the Champions League after beating Sevilla 2-0 at the King Power on Tuesday, but that news was of little comfort to Jamie Vardy who was instead punching himself in the face in the hope of finally delivering a knock out blow.
At this point it's not known what will deter Vardy from repeatedly punching himself in the face. A Premier League winners medal, a spot in the quarter-final of the Champions League, and even getting Claudio Ranieri the sack have all failed so far to control Vardy's self harming.
Perhaps, if Vardy really does want to experience a solid black-out and concussion, he should take Samir Nasri's lead and aim for the forehead instead. Nasri delivered the faintest of head butts on Vardy – which subsequently saw the Frenchmen sent off – but the contact was almost enough to send Vardy sprawling to the canvas. The knees were definitely wobbling.
Which ever method he continues with, there is no doubt that at some point Jamie Vardy is going to knock Jamie Vardy out.
Vardy's at it again ?

— Match Photography (@MatchPhotos) 14 March 2017