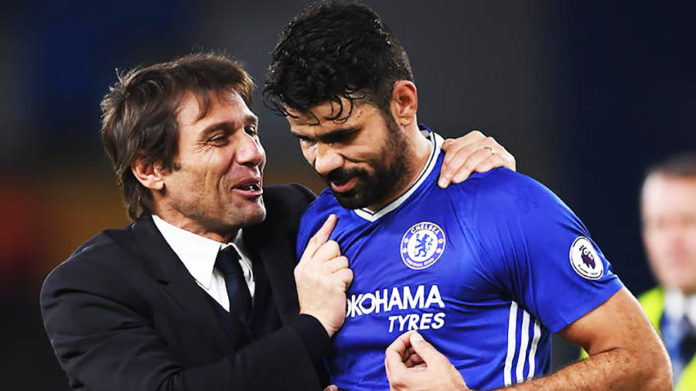 The seemingly never ending on again, off again relationship between Antonio Conte and Diego Costa looks to finally be over after the Chelsea manager chose to take the cowards way out by dumping his striker with the coldest of text messages.
Despite Costa racking up 22 goals in all competitions, the pair have endured a strained relationship over the course of the season. Tension first surfaced back in January when Costa was dropped from the team amid complaints over a back injury which just so happened to coincide with a club in China making kissy faces in his direction.
Conte appears to have never recovered from Costa's wandering eye, and, instead of being a real gent and breaking up with Costa in person, the Italian waited until Costa was on international duty with Spain before sending his impersonal text message which Spanish paper AS claim to have got their hands on:
"Hi Diego, I hope you are well. Thanks for the seasono [sic] we spent together. Good luck for the next year but you are not in my plan."
Cold. Ice cold from Conte.
A distraught Costa is facing even more heart brake after old flame Atletico Madrid's hopes of rekindling their relationship were dashed following the Spanish sides transfer ban being upheld. Instead, Costa will have to make do with the warm embrace of Chinese side Tianjin Quanjian and the £575,000 wage packet that comes with it.