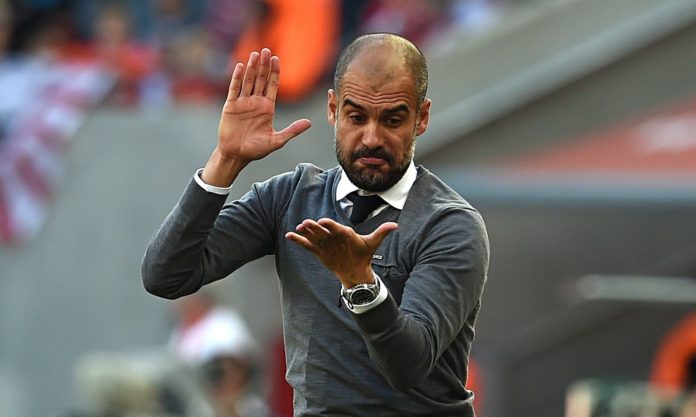 For the football manager, the Christmas and New Years period is less about being forced to spend time with family, wearing ugly jumpers and recovering from hangovers, and more about squeezing in as many games of football as possible, in what seems like an impossible schedule. An environment that seems purpose built to get managers fretting much like a turkey on the 24th of December.
After their respective games against Burnley and Sunderland on Monday, Pep Guardiola and Jurgen Klopp gave some extremely tetchy and awkward interviews. Managers tend do a terrible job of covering up their utter contempt for the post-match interview but in both these instances Klopp, and particularly Guardiola, looked like they were ready to pounce on their interrogators.
It's hard to recall seeing a more visibly irritated Guardiola during a post-match interview than the one seen in the footage below following Manchester City's 2-1 win over Burnley.
"Pep, you don't seem happy that you've won?"

How awkward is this? 😳 pic.twitter.com/mYKyfu6Xae

— Match of the Day (@BBCMOTD) 2 January 2017

Pep's anger seemed to stem from the questioning around Fernandinho's indiscipline having been sent off for a third time in six games, and then climaxed when the interviewer claimed he didn't look happy even though his team had one. "More than you believe, I am happy. I'm so happy" sniffed Pep, before adding pretty much the most resentful sounding happy new year message, and ducking out of the interview.
Not to be outdone, the normally smiley Klopp laid on the sarcasm extra thick when he had to explain for a second time his thoughts on Sunderland's awarding of a second penalty during Liverpool's 2-2 draw at the Stadium of light.
Here's a little teaser!
Click the link in the video or in the previous tweet for the full thing! pic.twitter.com/USWOdrTN0R

— BeanymanSports (@BeanymanSports) 2 January 2017
Interviewers, consider yourselves on notice until Klopp and Pep have had chance to simmer down a little. Probably around the time the supply of left over turkey sandwiches has been exhausted.