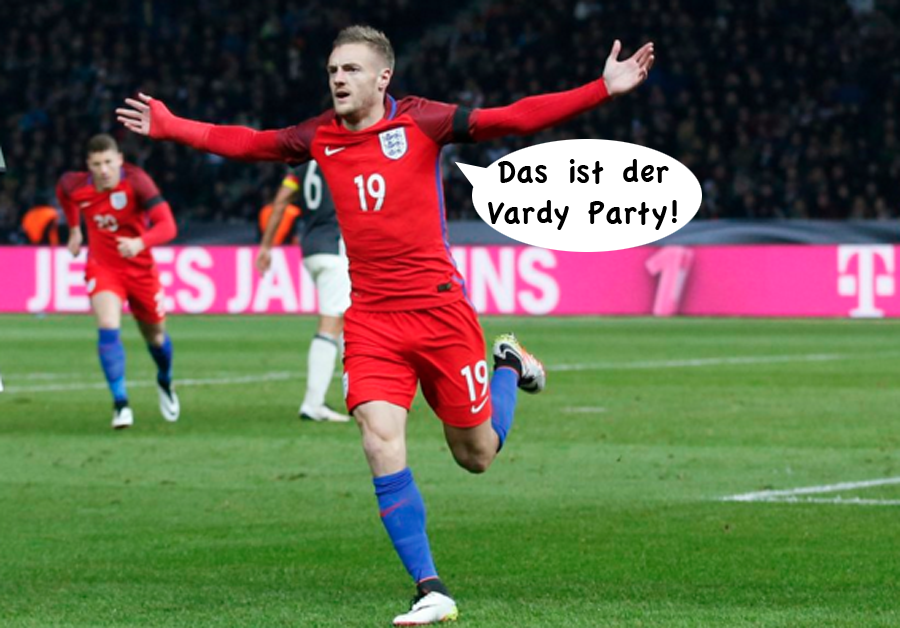 Das ist der VARDY PARTY!!
Yes, yes, yes, following England's brilliant comeback against Germany in a meaningless friendly ahead of the Euro's, the hype machine, inevitably, is in full swing. But how often do you get to see a player in England colours pull off the kind of finish Jamie Vardy executed on Saturday? These types of finishes are normally reserved for the more flamboyant and daring talents that line up against England. It's just not British.
It is for this reason that I'm allowing myself to indulge, at least temporarily in the hype. After all, there could be a long wait before you see another finish from an England player as sublime as Vardy's.
Enjoy behind the goal footage of Vardy's finish in all it's slow-motion glory below.