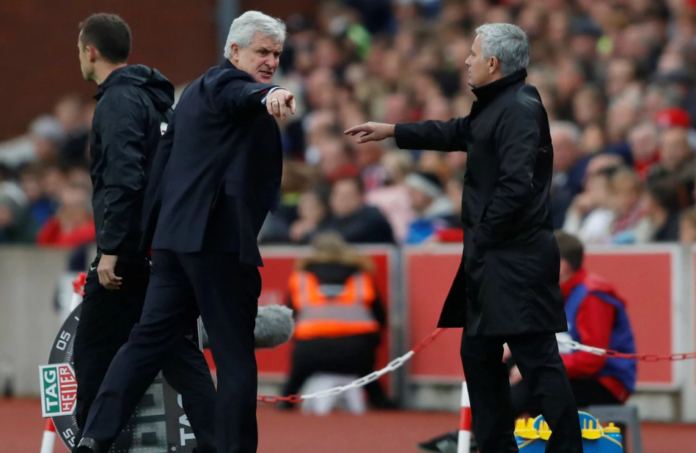 Having spent the best part of a decade searching high and low for the best way to avoid having to shake an opposition managers' hand, Mark Hughes finally found an answer during Stokes's 2-2 draw with Manchester United on Saturday.
Hughes' exhaustive search came to end after a touchline squabble with Jose Mourinho – himself no stranger to handshake controversies. The Stoke manager first tried giving Mourinho a good shove for daring to step into his technical area. Sensing the shove wouldn't be enough to avoid skin on skin contact at the final whistle, Hughes then told his opposite number to "fuck off."
After the game Mourinho walked out of a BBC interview when he was asked about his refusal to shake Hughes' hand.
"I don't speak about stupid things, I'm too old for that, talking about stupid things is for stupid people," fumed Mourinho.
Hughes responded in his post match interview saying: "In fairness, I have my history with handshakes. Maybe it's me."
A realisation that is sure to see Hughes shouting "fuck off" to anyone who dares to reach out and offer their hand to shake.