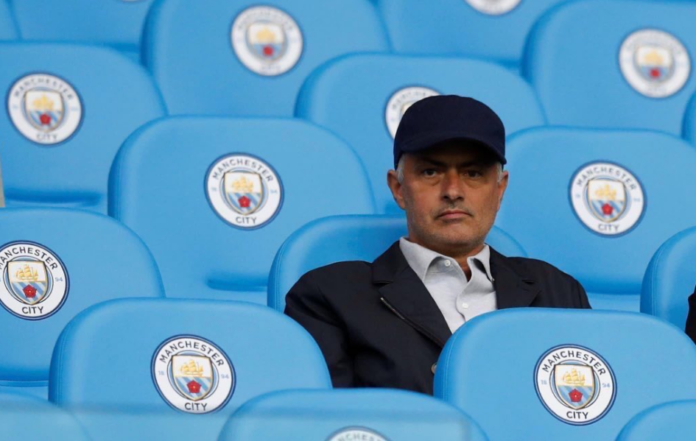 Jose Mourinho's plan to infiltrate the Etihad and scout a relatively unknown talent by the name of Wayne Rooney failed miserably on Monday evening during Manchester City's eventful 1-1 draw with Everton.
An incognito Mourinho was picked up by security cameras within minutes of the kick off, completely blowing his cover. Despite being compromised, a defiant Mourinho held his position and bravely stuck out the horrendous fireworks and flame throwers display as Rooney and the rest of the players took to the pitch.
Mourinho proved that he must be on to something and that he has an eye for this sort of thing, as the rising talent Rooney notched his 200th Premier League goal to give his side the lead with a swiftly taken left foot finish.
However, following Mourinho's very public gaffe, the chances of signing Rooney from his boyhood club before the transfer window slams shut are now all but scuppered. While Rooney has remained silent on the speculation, sources close to the striker confirmed hearing shouts of "once a blue always a blue" echoing from the away changing room.
Rumours are already circulating that Mourinho won't be taking any chances during his next undercover scouting operation. Instead, he will ditch the baseball cap for the far more effective glasses, fake nose and moustache disguise favoured by the intelligence community.