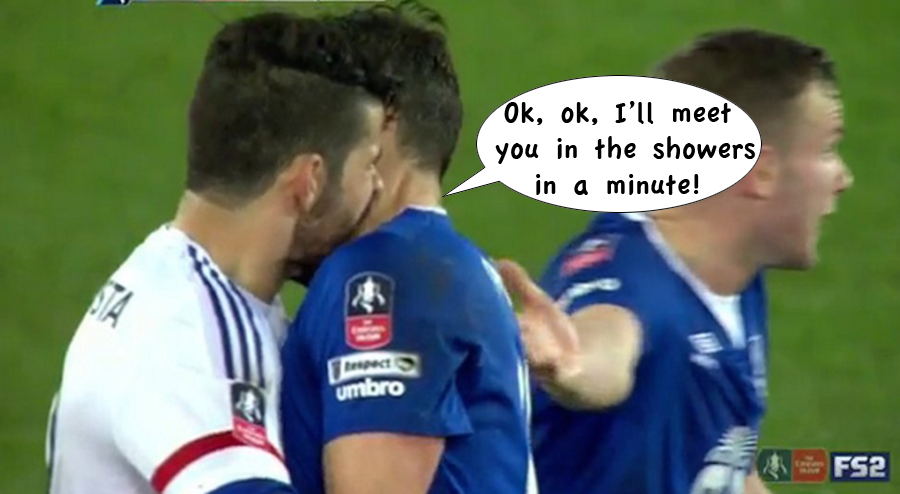 Well, finally, after much perseverance Diego Costa has managed to get himself sent off in English football.
After Romelu Lukaku had ended all hope of any cheer this season for Chelsea with two superbly taken goals, it all got a bit too much for a typically combative Diego Costa. Having already clashed with Gareth Barry several times throughout the FA Cup tie, Costa reacted to a robust challenge from the Everton midfielder by squaring up to him and planting a love bit on his neck before embracing in a cuddle. The love bite must have worked as Gareth Barry was soon searching out Costa in the changing rooms after getting his second book of the day moments later.
All rather sweet really, and not how you might imagine Costa's first red card would pan out. It must have been the "romance of the cup."
Watch Costa's love bite below.
Diego Cannibal Costa trying to make love to Barry and give him a hickey pic.twitter.com/iJ5U33hVBH

— SemperFiUnited (@SemperFiUnited) 12 March 2016