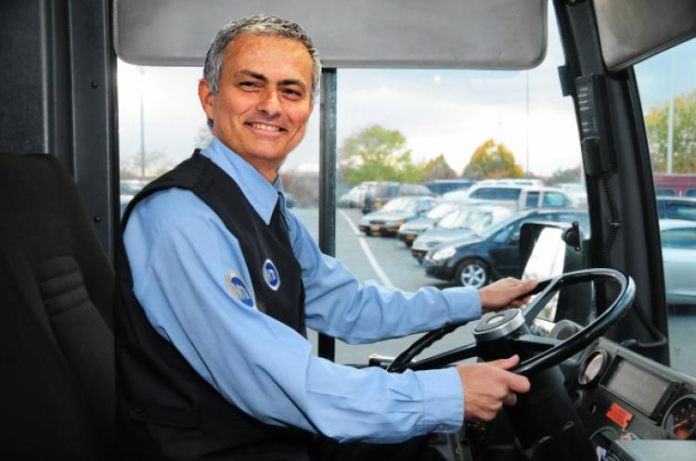 Manchester United manager Jose Mourinho has signalled his intentions to take up a life on the road once his football career is finally over after revealing he is studiously working on his bus drivers licence.
The news came after his sides mind numbingly boring 0-0 draw with rivals Liverpool at Anfield on Saturday, in what was another brilliant example of Jose's bus parking skills. Since his appointment at Old Trafford in 2016 Mourinho's United have registered less than a goal a game on average against the leagues big 6, and could muster only a single shot on target against Liverpool on the weekend.
But none of those damning stats have proved to be of any interest to Mourinho, who is instead fully focused on the task at hand: getting his leather driving gloves on a category D licence at the earliest possible opportunity.
"For me, the second half was a game of chess but my opponent didn't open the door for me to win the game," shrugged Mourinho as he practiced reversing his bus into another tight parking space for the 15th time of the day.
Such is Mourinho's determination to get behind the big wheel, he could be on the verge of turning down a new bumper deal which would see his salary swell to over £15m a year. The pay cut would be a price Mourinho is willing to pay if it means he can pursue his dream of swapping stadium dugouts for motorway service stations sooner rather than later.