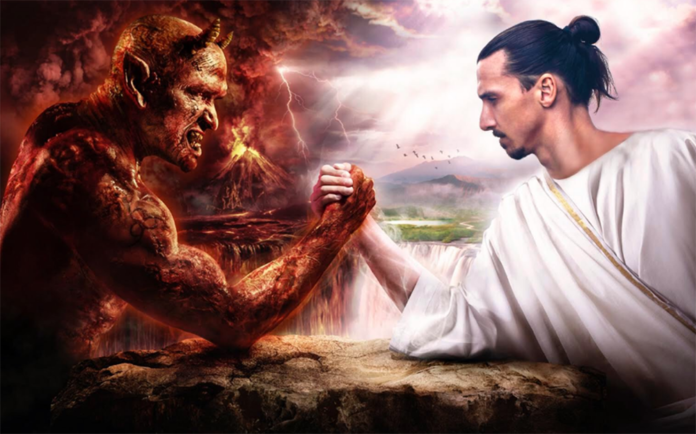 The devil, once feared the world over, has been left humbled after a crushing defeat at the hands of Swedish striker Zlatan Ibrahimovic. On Thursday morning Zlatan revealed through social media that the devil has for once entered into an agreement which hasn't cost anyone their soul.
Succeeding where god and so many others before him have failed, Zlatan has completed an historic peace deal which will last for a minimum of 12 months.
"I'm back to finish what I started" roared a defiant Zlatan. A message which is sure to send a shiver down the devils spine should he possess one.
As part of the deal, the devils team Manchester United, will be forced into playing for Zlatan, in an unprecedented role reversal. United could play their first game for Zlatan on the 28th October when the Old Trafford club host Tottenham, should the striker have completed a miracle recovery from injury as is expected.
Zlatan will wear the number 10 shirt which is predicted to fly off the shelves over the coming days, unlike pitch forks which have already seen a sharp decline in sales. The famous number 10 shirt was formerly worn by Red Devils favourite Wayne Rooney who is currently in purgatory, otherwise known as Goodison Park.