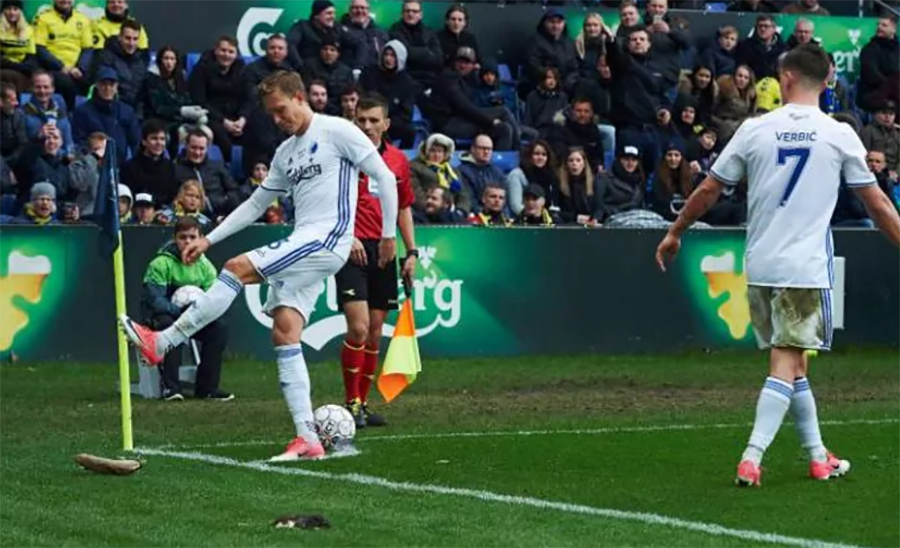 At least two rats have fulfilled their dying wish of being slung at an FC Copenhagen player after receiving the special send off during the Danish Superliga derby between rivals Brondy and FC Copenhagen on Monday.
Time was running out before Brondby supporters sensed their moment and began throwing the rats at Copenhagen defender Ludwig Augustinsson as he shaped to take a corner kick in the 85th minute. Unfazed by the rodents being hurled in his direction, and with the assistance of team mate Benjamin Verbic, Augustinsson then solemnly kicked the carcasses aside and proceeded with the corner.
Eventually a steward cleared the rats from the edge of the pitch before taking them to their final resting place, thought to be the away changing rooms bin, while FC Copenhagen went on to clinch a 1-0 win in the derby.
"It's unfortunate that there are some visitors who could not figure out how to behave properly," complained Brondby's sports director Troels Bech, who was presumably unaware of the unique funeral arrangements.
Footage of the moving ceremony can be seen below.