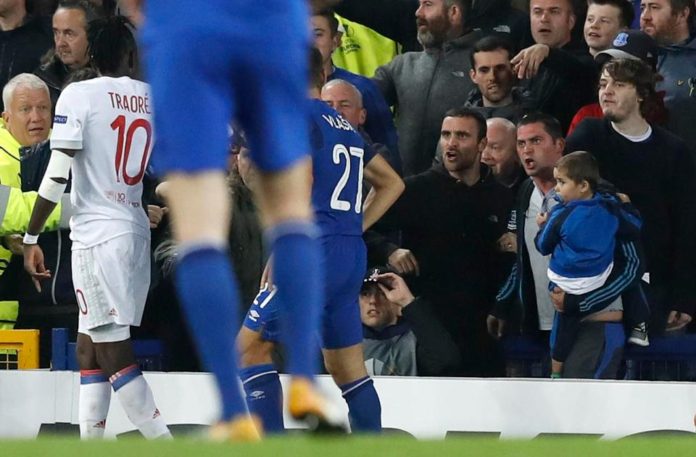 The Everton fan who has been given a life ban for attacking a Lyon player while holding his child, has proudly stated his son is now ready to walk in his footsteps and continue a long standing tradition of hooliganism passed down through each of his families generations.
The incident occurred as Ashley Williams sparked a mass brawl during Everton's 2-1 Europa League defeat to Lyon at Goodison on Thursday evening, prompting the enraged Everton fan to take his son "into battle," given the young scrapper the kind of close up, first hand experience other prospects can only dream of.
"Every father knows when it's time to pass on the baton, and I just wanted to give my son the very best chance of following on in my success," said the beaming hooligan as he wiped away a tear of pride. "The life time ban is a small price to pay, knowing my boy was given such a valuable and intimate experience," he added.
The unhinged father went on to insist that despite his son still being a minor, he had every confidence his budding hooligan would fulfil his undoubted potential.
While Everton are normally known for their academy products on the field, not in the stands, there is a real sense this one might go all the way after being exposed to hooliganism at such a tender age.