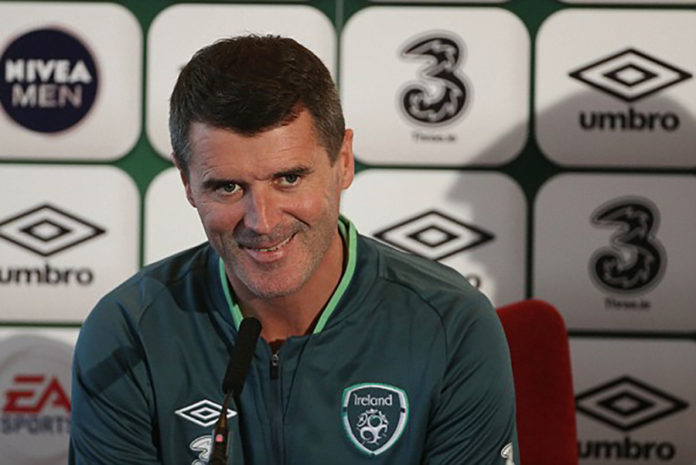 The Republic of Ireland take on Wales in a World Cup qualifier on Friday evening, and assistant manager Roy Keane has come up with a master plan to stop Gareth Bale inflicting any damage: "Hit him!"
A plan which Keane has clearly spent all night coming up with after reaching the obvious conclusion that there is simply no other way. "What you find is that players and coaches have tried to come up with a plan to stop him before, but top players figure it out and affect the game anyway," moaned a frustrated Keane.
"The basic advice to any player if you're up against a word class player: get to him, get to him as quick as you can, don't let him get his head up like he does at Real Madrid. Don't give him space in behind because the boy can run. Tackle him. Hit him… fairly. Tackling is part of the bloody game."
Expect Keane to be leaping from the dugout with warm applause of appreciation as soon as one of his men goes into the refs book for putting a reducer on Bale.