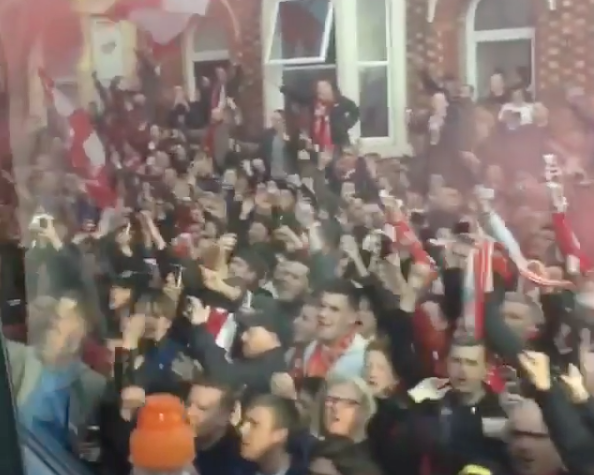 Judging by these incredible scenes captured by Alberto Moreno on board the Liverpool team bus, you would be forgiven for thinking that the Anfield side had just won the Europa League. But no, this is just the atmosphere Liverpool fans produced as their side arrived for their quarter-final clash with Borussia Dortmund on Thursday evening.
Following Liverpool's incredible 4-3 win over the German side, you would imagine the crowd was even more vociferous as the team bus left Anfield.
Watch the intense scenes on board with Moreno below.