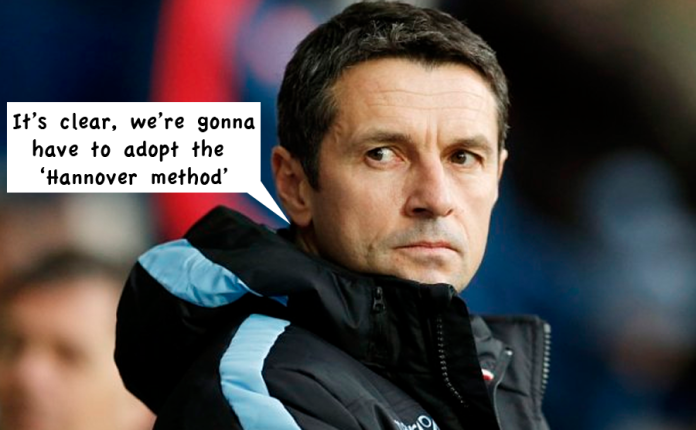 Sat at the foot of the table, and having just lost their fourth Bundesliga game in a row, Hannover have come up with a creative solution to stave off the threat of relegation.
The key here is simplicity. No appointment of a new manager, no innovative tactic or a string of new signings to help the out of the mire. No no, just do this to the table instead, and everything looks far more rosy:
#Mondaymotivation #Kopfstandmethode?#H96 #NiemalsAlleinpic.twitter.com/ijd413UhGW

— Hannover 96 (@Hannover96) January 25, 2016
A genius solution that Remi Garde is said to be ecstatic about and is already feverishly implementing, as seen below.