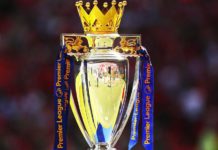 You've heard what the all expert pundits have to say but now it's time to get serious. Here are the essential Eat My Goal...
https://instagram.com/p/6XafYwoZTR/ Sounds like Stuart Pearce has other things on his mind other than that of Stoke's new winger Xherdan Shaqiri. Chiming in with his opinion on...
Is this welcoming not a little excessive for a player only on loan??