This is becoming a bit of a trend. A couple of weeks back Ronaldinho signed a pitch invaders shirt during a game for his...
With all the pomp we come to expect, James Rodriguez is formally introduced as a Real Madrid player to the Santiago Bernabeu crowd.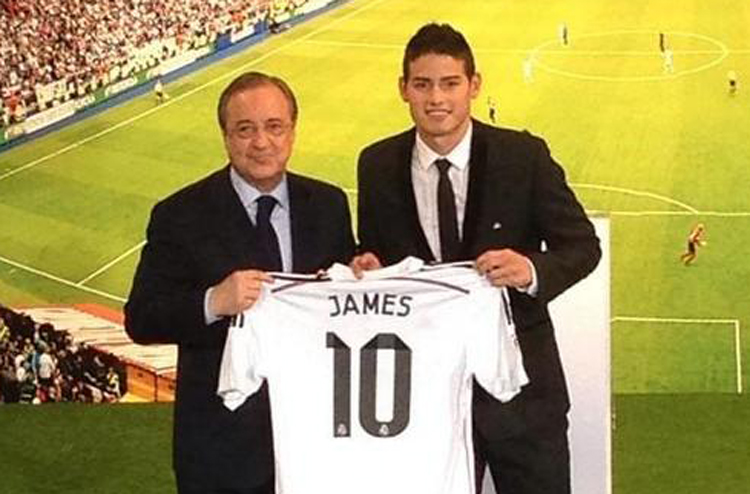 New signing James Rodriguez poses with his new No.10 shirt with club president Florentino Perez.