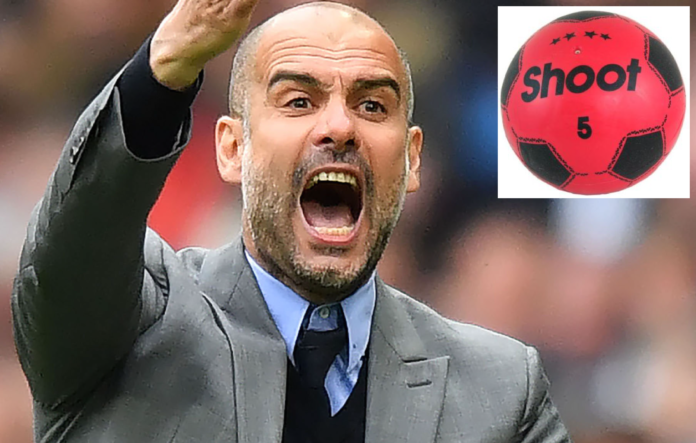 Manchester City's Pep Guardiola was said to be filled with such an uncontrollable amount of rage on Wednesday morning that he was dangerously close to reaching bursting point, after being informed that the official match ball for the remaining rounds of the Carabao Cup will be a Shoot 5 air floater.
The unprecedented decision to change the match ball mid-competition came after the Spaniard had turned his nose up at the British made Mitre ball used during his sides clash with Wolverhampton at the Etihad, leaving the famed floater as the only other viable option moving forward.
"The ball is not acceptable to play with at that level. We play with a different ball. It's not Nike, Adidas I don't know, it's a different brand. It's unacceptable to play with the ball. That ball is not a serious ball for a professional game. All the players complain. I assure you all of them say 'what is that?' fumed Guardiola as he effortlessly flicked away a floater slowly drifting over head.
Such is the feather like weight and unpredictable trajectory of the floater, there are serious fears within the City camp that the ball will wreak havoc with Gaurdiola's precise passing game. Sources inside the club now concede that any hopes of a continuing run in this years Carabao Cup have been left utterly deflated.