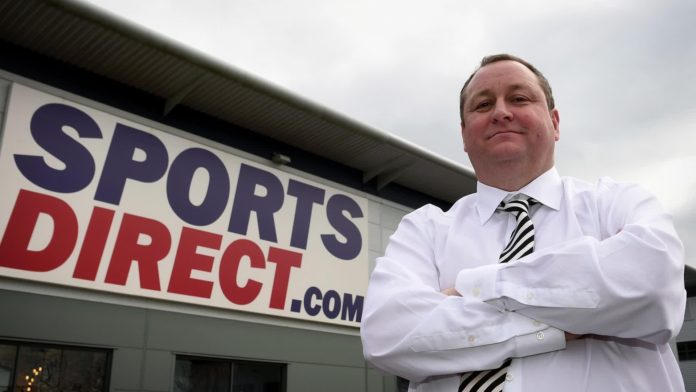 In a last ditch effort to finally sell Newcastle United before Christmas, owner Mike Ashley chucked the club into the nearest Sport Direct clearance bin on Monday evening.
Such is Ashley's desperation to rid himself of the club he's been puking up in for the past 10 years, he is offering potential suiters the opportunity to stagger payments over time, an unprecedented move never before witnessed at a Sports Direct outlet.
Having overseen two relegations and successfully made enemies with everyone in the North East who isn't a Sunderland fan, this will be the third time Ashley has tried to flog the club.
"Do I regret getting into football?" spluttered Ashley as he gulped down another pint of Tennents. "The answer is yes. I have had tonnes of fun in it but I haven't been able to make the difference I wanted to in football."
The billionaire 'power drinker' sighted his frustration at not being able to pay footballers below the minimum wage, refusal by some staff members to comply with strip searches after each and every game and Rafa Benitez continually beating him to the last slice of pie in the canteen as the reasons for putting the club up for sale.