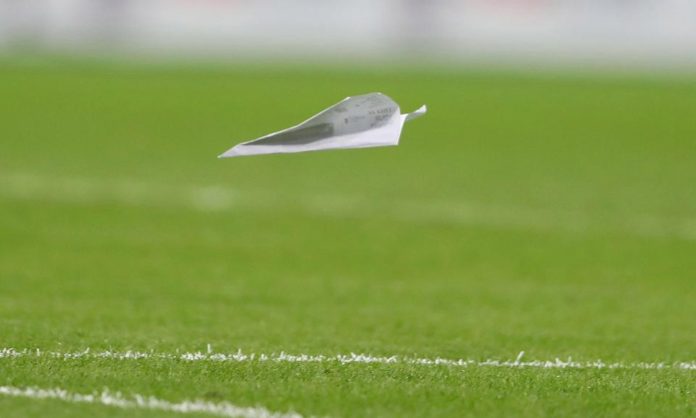 With intricate lines and intelligent overlapping that England's football team could only ever dream of, Origami is set to become the nations official sport ahead of both cricket and football.
The surprise announcement came during England's drab 1-0 win over Slovenia at Wembley yesterday evening, when a carefully crafted paper airplane elegantly sashayed its way down from the half empty stands, beyond a rooted to the spot Joe Hart and into the back of net which was met with a rapturous roar of approval from the dozing home faithful. In stark contrast, Harry Kane's stoppage time winner and confirmation of England's qualification for next summer's World Cup received only ironic cheers from the Origami ultras.
Speaking after the game, England manager Gareth Southgate refused to promise anything is likely to change over the coming months and conceded Origami was now the countries main focus of attention.
"Tonight highlighted where we are. We are not going to become Spain in the next eight months," grumbled Southgate, vindicating the publics decision to ditch watching England's beige brand of football and instead focus on the slightly less tedious activity of meticulously folding bits of paper.
Noting that origami won't be to every football fans taste, the newly formed Origami Association said there are plenty of alternatives to keep them occupied during the World Cup including: unplugging your tv, watching paint dry and literally anything else.