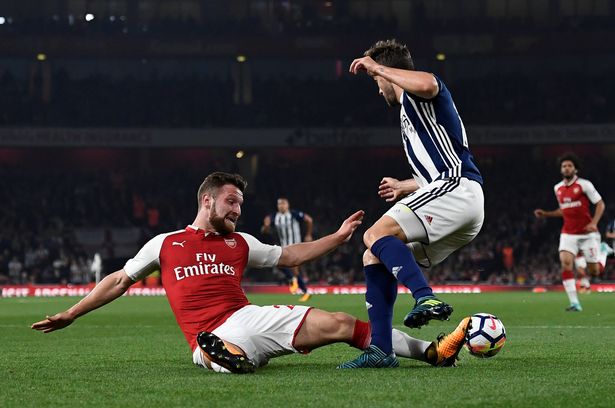 Boy next door and all round good egg Jay Rodriguez was the subject of growing criticism on Monday evening after failing to con officials into awarding him a penalty during West Brom's 2-0 loss to Arsenal at the Emirates.
The shameful incident occurred while the game was still scoreless, when Arsenal defender Shkodran Mustafi's sliding tackle brought down Rodriguez inside the box. Instead of rolling around the ground and feigning injury like any proper, dishonest footballer should, Rodriguez not only got back to his feet, but even had the nerve to get off a shot which ended up hitting the post.
Rodriguez' actions have been rightly condemned by pundits and fans alike, with one source stating that it was honesty like this that make other players look bad and can't go unpunished.
In a stunning admission in his post match interview, West Brom boss Tony Pulis revealed that he insists on his players actually being honest. "We tell our players not to roll about. He still wanted to score but once he has missed the referee should pull it back," said a naive Pulis to a laughing press pack.
Should Rodriguez resist the urge to become professionally deceitful, and instead continue to act in such an honest manner, he'll only serve to prove that he'll never have what it takes to compete with the lying bastards that reside at football's highest levels.