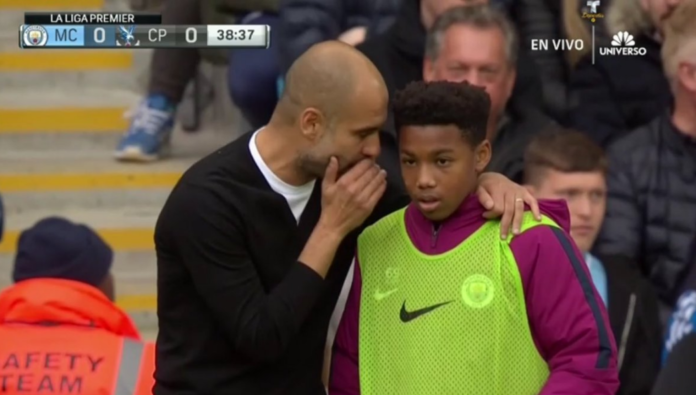 An innocent ball boy was the latest casualty in a long list of victims to receive unsolicited tactical advice from Pep Guardiola as Manchester City steamrolled their way to a 5-0 victory over Crystal Palace at the Etihad on Saturday.
Frustrated by his charges inability to adequately carry out his encyclopaedia sized pre-match tactical monologue, Guardiola instead turned his attention to an unwitting ball boy who was unfortunate enough to be in the wrong place at the wrong time. Something – as Guardiola was only too keen to point out – the ball boy would have avoided, had he listened to the managers plans the first time round. A plan which devoted an entire chapter explicitly detailing where one should be and at what time.
"If you analyse the first 30 minutes of the first half you'd say we're not ready to be at the top. The ball boys were slow, everybody was slow," huffed Pep as he prepared to hunker down for a long evening reprimanding all the clubs' ball boys.
And it's not just the ball boys who have been on the end of a withering 'Pep' talk. The canteen staff have been inundated with tips such as the virtues of letting the tea leafs "circulate and breathe" sufficiently, while the kit man has been told in no uncertain terms that he needs to add far more depth to the number of shirts in his rotation.
While some have criticised Guardiola's overbearing, hands on tactical approach it's hard to argue with the results: City have now scored 16 goals and conceded none over the course of their last three Premier League games. Something that would never be achieved without the ball boys, kit man and canteen staff all singing from the same Guardiola hymn sheet.