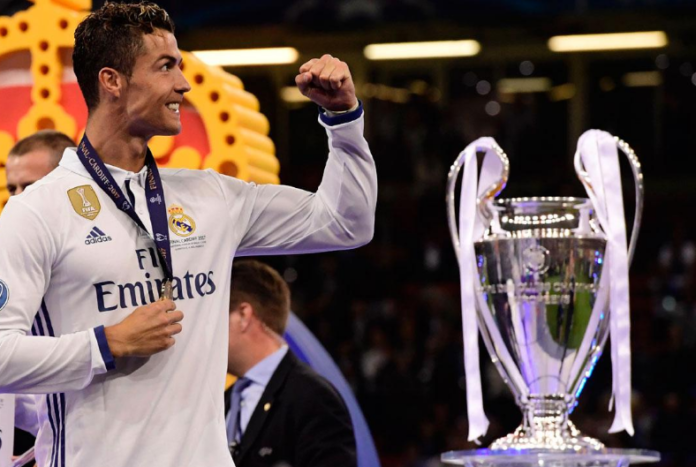 In today's lesson: The football gods have forsaken Gigi Buffon
1. Corruption is evidently still rife within football and Uefa is clearly not immune to it. The evidence to support this was giving the Black Eyed Peas the go ahead to perform before kick off which was nothing short of scandalous.
2. Cristiano Ronaldo commentates on himself because of course Cristiano Ronaldo commentates on himself. One can assume with reasonable certainty that in his spare time Ronny is busy dubbing over commentary on all 600 of his career goals.
"One chance. BANG ?"
'One chance. BANG' ? pic.twitter.com/t2if56IWQZ

— Ball Street (@BallStreet) 3 June 2017
3. Mario Mandzukic will live out the rest of his days knowing he scored arguably the greatest goal in a Champions League final that meant absolutely nothing.
4. Gigi Buffon will likely have to play on into his fifties if he is to get his hands on 'ol big ears. This was the third time Buffon has suffered defeat at the final hurdle, the first time coming some 14 years ago.
5. If you are going to win the European Cup and insist on bringing your baby on the pitch to celebrate, then it is absolutely mandatory that you then place said baby inside the European Cup. Well done Marcelo for following protocol.