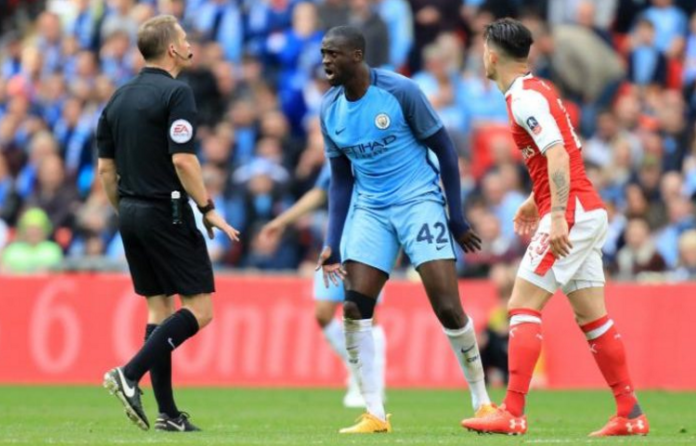 A sulking Yaya Toure has insisted that the Manchester derby would be better off without a referee after witnessing first hand the apparent sorry state of officiating in England following a wrongly disallowed goal in Manchester City's FA Cup semi final defeat to Arsenal over the weekend.
"I think the referees have to stop this, Maybe on Thursday we are going to have a better referee or maybe play without a referee – I'd prefer that," sniffed a bitter Toure.
Toure was left spitting feathers after a referees assistant had the gull to wave his little flag and rule that a Leroy Sane cross had gone out of play. An ultra slow motion replay captured from a perfectly positioned camera on the byline later showed that Sane's cross had stayed in play by a massive 2 inches. A measurement that translates to approximately 1 mile in footballing terms.
If Toure is granted his wish of playing the derby free and without the interference of error prone match officials, it is widely believed that absolutely nothing will go wrong and the that mature nature of footballers will enable them to police themselves with no controversy at all. A belief only made stronger by the fact that that footballers never, ever make mistakes.