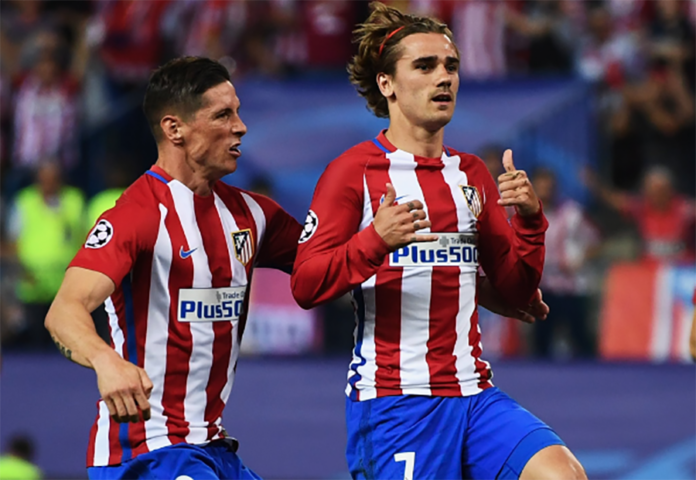 In today's lesson: Anglo-Spanish relations take a pelting.
1. Any thoughts that Leicester fans might represent England in a more civilised manner on the continent were soon dashed after turning the city centre upside down and clashing with Police. Such pleasantries chanted at the locals included: "Gibraltar is our, fuck of you Spanish bastards, Gibraltar is our."
Leicester City fans pleasantly mixing with local law enforcement in Madrid. pic.twitter.com/zUryvayHYr

— Eat My Goal.tv (@eatmygoaltv) April 12, 2017
2. No matter what he might think, Mark Albrighton is not going to beat Antoine Griezmann in a foot race. And while the contact on Griezmann for the Atletico penalty was outside the box, Albrighton never should have made the challenge.
3. Craig Shakespeare is the quintessential middle-aged Englishmen on his jollies. All that was missing from Shakespeare's sun-kissed look was a hanky on his head and belligerence. Though any lack of belligerence was more than made up for by his fans in the video above.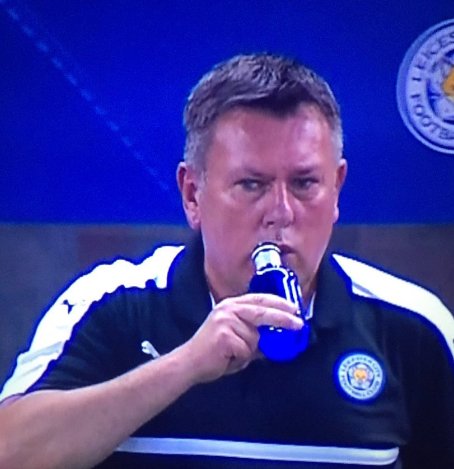 4. Atletico really don't concede goals at home in the Champions League. In the last 21 games played at the Vicente Calderon, they've come away with immaculate, pristine bright clean sheets on 18 occasions.
5. Leicester failed to get a single shot on target, but returning to the King Power stadium just a goal down will give them plenty of encouragement. However, if the fairytale is to continue they'll likely have to do it without the bedrock of their defence as Robert Huth will be suspended, and Wes Morgan might still be out injured.