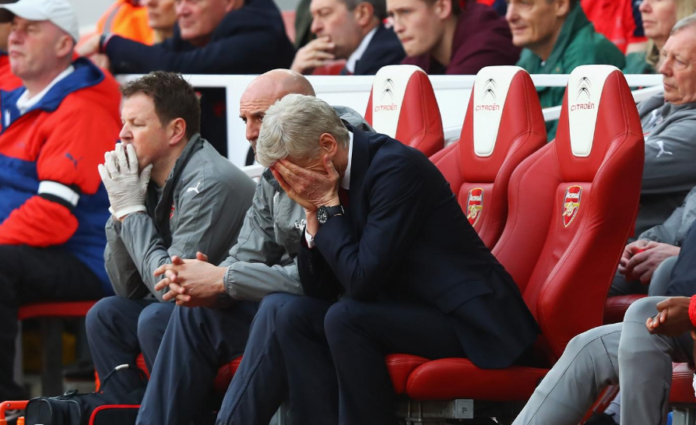 Arsene Wenger experienced every fantasy football managers nightmare last week after failing to name a captain during the 2nd half of Arsenal's game against Manchester City, following an injury to stand in captain Laurent Koscielny. It sounds like he should have gone onto DraftKings to forget his worries.
Like many a fantasy manager before him, Wenger did not become aware of the blunder until long after the final whistle had sounded. An error which is likely to provide more ammunition for Wexiteers.
When Wenger was asked who Arsenal's captain was after Laurent Koscielny had left the field at half time, a look of horror flashed across the Frenchmen's face as the realisation that he had completely forgot about a vice captain suddenly sunk in.
"No, it is a good question. Nobody asked me who is captain," he said, conveniently deflecting responsibility while giving a fixed stare in the direction of his assistant Steve Bould.
The Premier League's fine for failing to identify the teams captain is £300, doubling to £600 for a second breach and doubling again to £1200 if a team somehow manages a hat-trick of cock-ups. Though Arsenal will avoid the £300 fine this time, the clubs notoriously stingy money man were in a state of panic at the prospect of having to hand out anything other than dividends to their stake holders.
For his part, Wenger made sure not to repeat the error again during Arsenal's 3-0 win over West Ham on Wednesday, naming Theo Walcott as captain along with 10 vice captains.