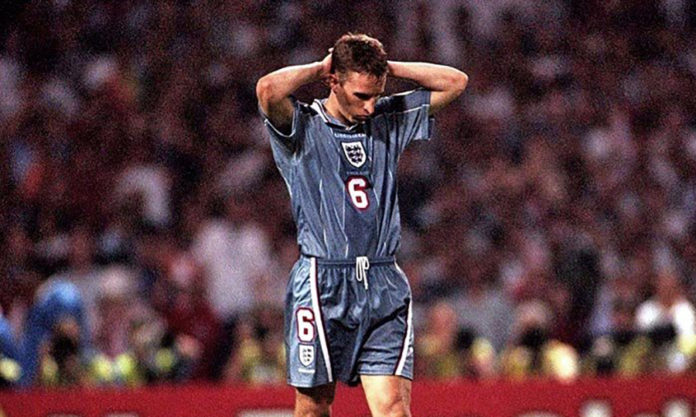 England manager Gareth Southgate is leaving nothing to chance as he prepares his squad for more inevitable years of failure by showing them a video of him missing England's decisive penalty against Germany in the semi-final of Euro 96.
Here is the inspirational moment in question:
RT if you didn't need to be reminded of this Gareth Southgate penalty! (Vine by @90sPlayers) https://t.co/2FRavWho89

— What A Goooooooal (@WhatAGoooooooal) 6 February 2016
Now, if that doesn't inspire you to be England's next great scapegoat what will?
Speaking to his England squad for the first time since signing a four-year contract, Southgate was keen to hammer home his discouraging message insisting his players needed to listen to some "brutal" truths about England's position within the sport, pointing out they had won only three knockout games since 1990. Sticking the boot in further, Southgate also told them to take a look at Germany's record over the same period.
And if that isn't enough to get his charges shrugging their shoulders and send them spiralling into depression, Southgate has one other video which really should send them over the edge and ensure football doesn't come home any time soon….