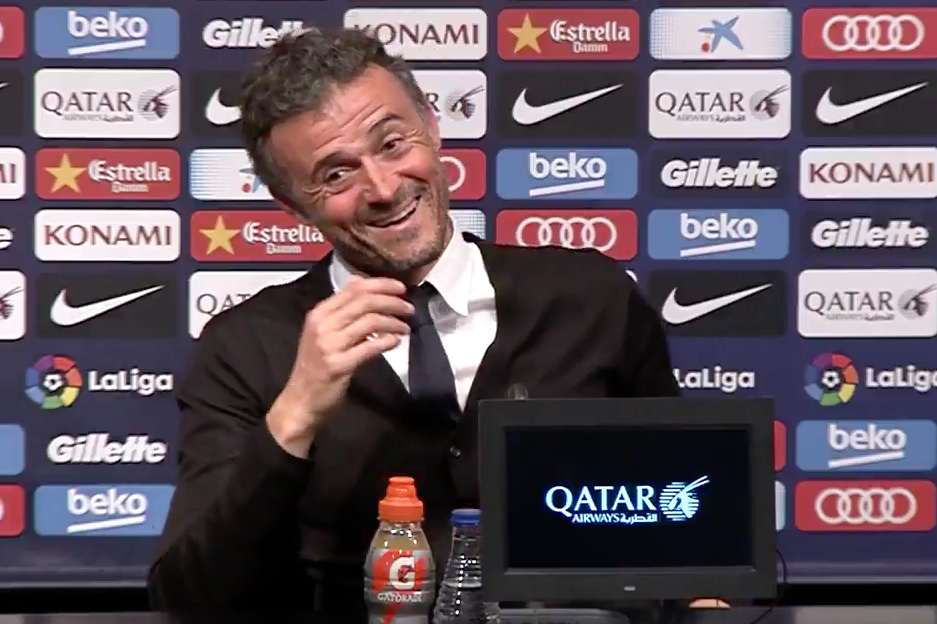 Luis Enrique's team might be captivating audiences of late following their incredible turnaround against PSG and another comeback against Valencia on the weekend, but his press conference are clearly not having the same impact after a journalist nodded off during a recent interview.
With managers undergoing extensive media training these days, it's rare to glean anything of interest from the hours they spend not answering questions in front of the media. And so with that in mind, one journalist instead used the time to drifted off into the land of nod before being rudely woken up by Enrique.
"Look, thats never happened to me: a guy sleeping in the press conference!" honked Enrique, before confirming "I must have been very boring."
The journalist in question was unavailable for comment due to nap time.
Watch the moment Enrique caught the journalist sleeping during his interview below.