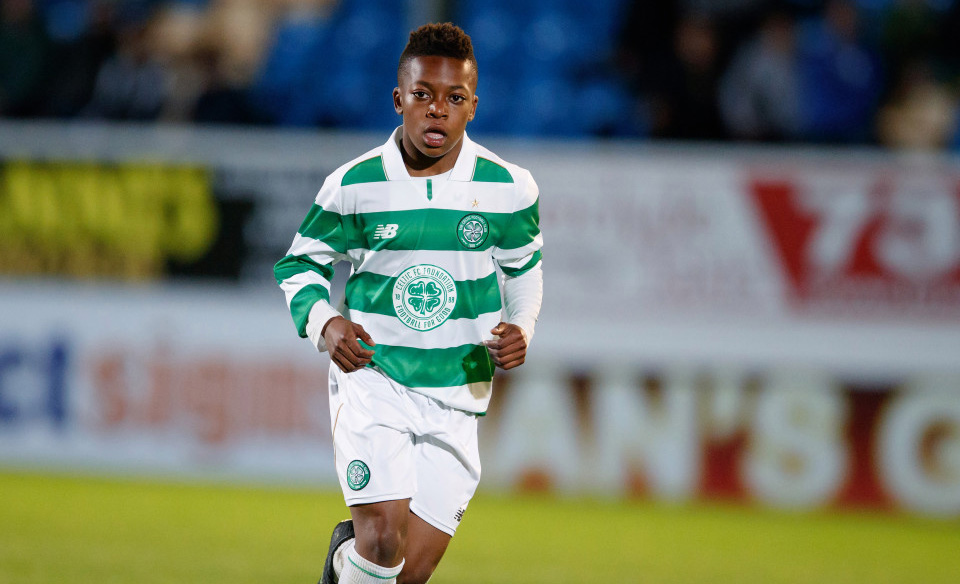 Freddy Adu, Cherno Samba, Sonny Pike, Tonton Zola Moukoko. If those names are familiar to you, it's likely because of one unified reason: They were all touted as the next best young thing to strut their stuff on a football pitch but ultimately never came close to living up to the hype. Unless that is, you were playing Football Manager. Then Cherno Samba would have been getting all the headlines.
Step up Karamoko Dembele, the latest teenage prodigy to be hyped up to dizzying heights before he's barely had a chance to come up with excuses for not doing his homework.
Having made a splash a couple of weeks back when the 13-year-old made his debut for Celtic's under 20's, Dembele's ascension continued after being called up Scotland's under 16 for the prestigious Victory Shield yesterday.
Will Dembele be the next big thing? Nobody can answer that because the kid is 13-years-old for christ sake!
However, judging by the video below, it will be fun watching his progress….