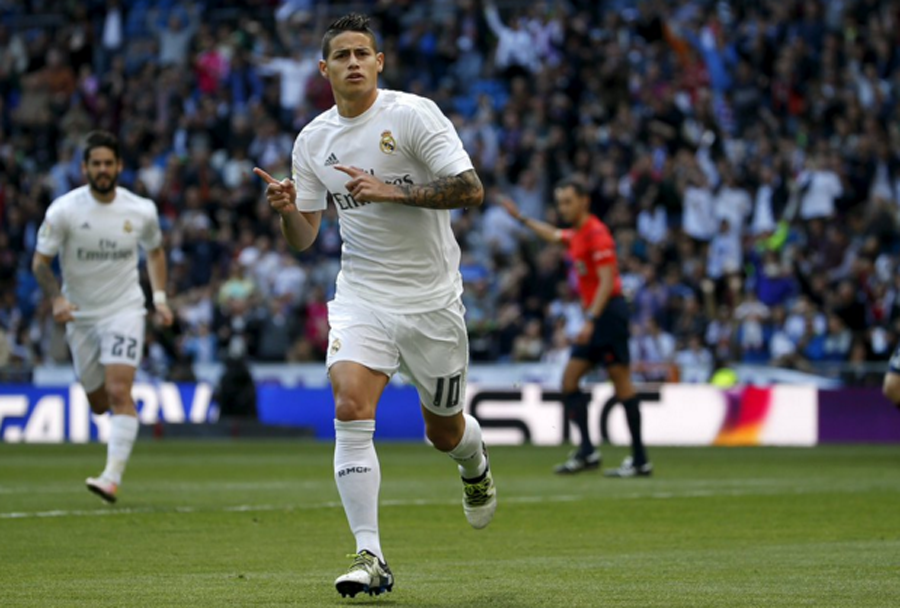 All is well once again at the Sanitago Bernabeu as Real Madrid put that surprise 2-0 defeat to Wolfsburg in the Champions League behind them by giving Eibar a good hiding.
Eibar,fearing a backlash from Madrid, soon had those fears confirmed as James Rodriguez set the ball rolling with an expertly taken close range free kick in the 5th minute.
Not to be out done, Cristiano Ronaldo bagged himself a goal and two assists as Real crusied to a 4-0 victory, and closed the gap on La Liga leaders Barcelona.
Watch Rodriguez' free kick below.