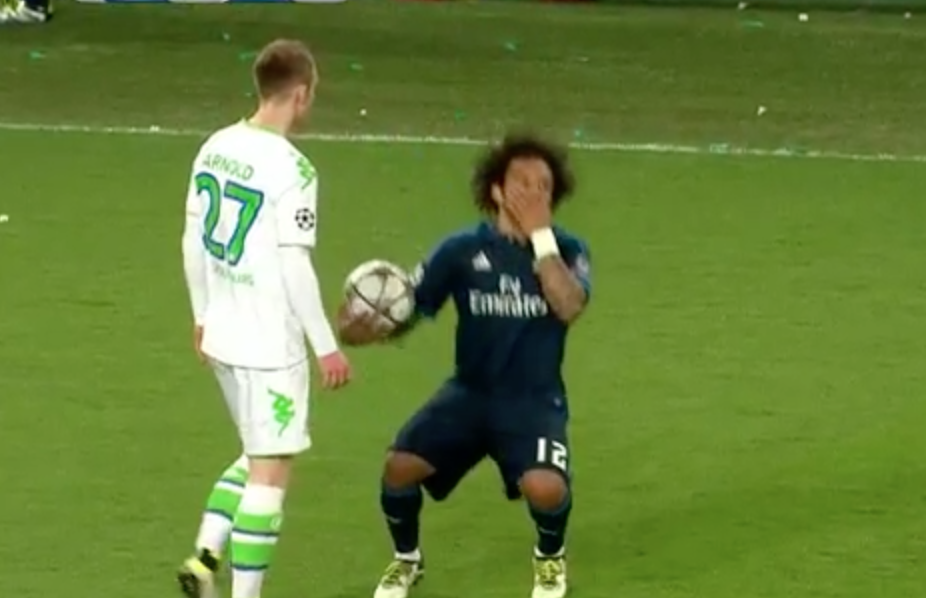 Forget the Ballon d'Or, Marcelo has set his eyes on a far more dignified award, the Fallon d'Floor.
2-0 down in the first leg of Real Madrid's clash at Wolfsburg, Marcelo decided now was his time to throw his hat into the ring and his body on to the floor after taking a 'devastating' blow from Maximilian Arnold.
Extra points surely have to be awarded to Marcelo for first kicking out at Arnold, and then after feigning injury and hitting the turf, ensuring his victim also got a booking. Outstanding stuff from the Brazilian.
Watch Marcelo's Fallon d'Floor contender below.
. @VfLWolfsburg_EN's Maximilian Arnold with one of the most bizarre bookings you'll see… #WOBRMA #UCL https://t.co/ayRm6iK6XW

— BT Sport Football (@btsportfootball) 6 April 2016