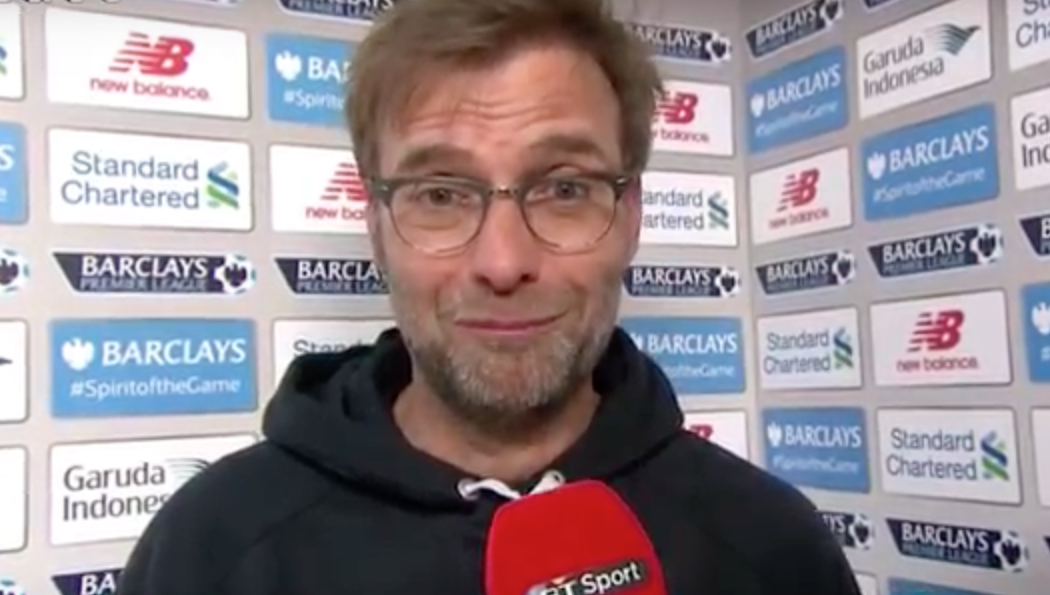 Liverpool put the disappointment of losing on penalties to Manchester City in the League Cup final on the weekend by enacting swift revenge on the Manuel Pellegrini's side after breezing to a 3-0 win at Anfield.
Speaking after the game, Jurgen Klopp described the performance of his side in a way that only he could. "The best word I could use is boom! Ohhooo, what was this?!" Chuckled a beaming Klopp.
Watch Jurgen Klopp giving a very Jurgen Klopp interview below.