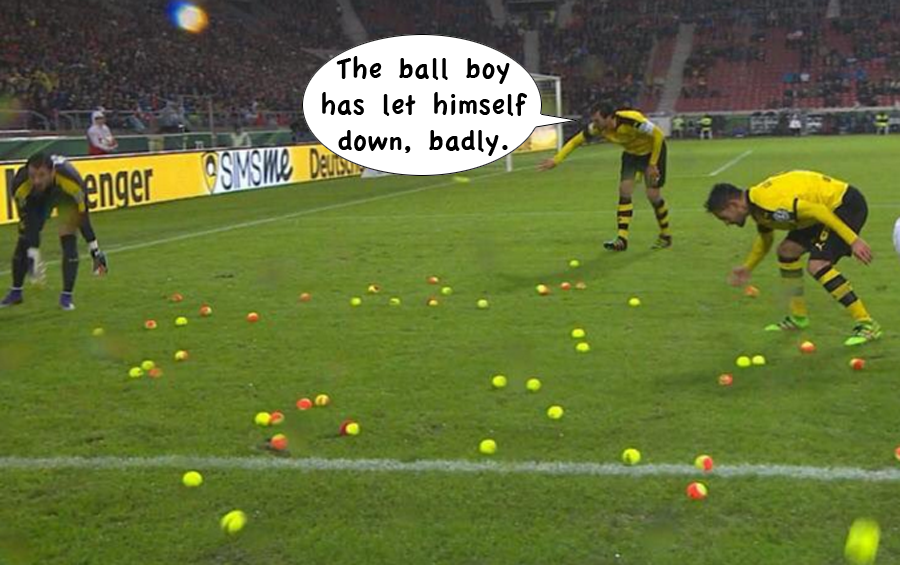 If Liverpool fans need inspiration for any future protests against rising ticket prices, then they need look no further than Borussia Dortmund.
Ahead of their cup game against Stuttgart, Dortmund fans boycotted the first 20 minutes and then caused the game to be halted after throwing what looked liked Wimbledon's entire inventory of tennis balls on to the pitch.
The Dortmund fans were protesting ticket prices, with a quarter of away tickets for the game costing £55. Which makes you wonder what they would be throwing if they were faced with the kind of prices Premier League fans have to swallow.
Watch the footage in the video below. Oh, and despite the disruptions, Dortmund managed to win the game 3-1.
.@BVB fans halt their game at @VfB by throwing tennis balls onto the pitch to protest at ticket prices. #VfBBVB https://t.co/3PJG2ghncW

— BT Sport Football (@btsportfootball) February 9, 2016
Borussia Dortmund fans launch tennis balls on the pitch at Stuttgart tonight in protest against ticket prices. pic.twitter.com/w1lvtaszqy

— When Sunday Comes (@WSCsm) February 9, 2016