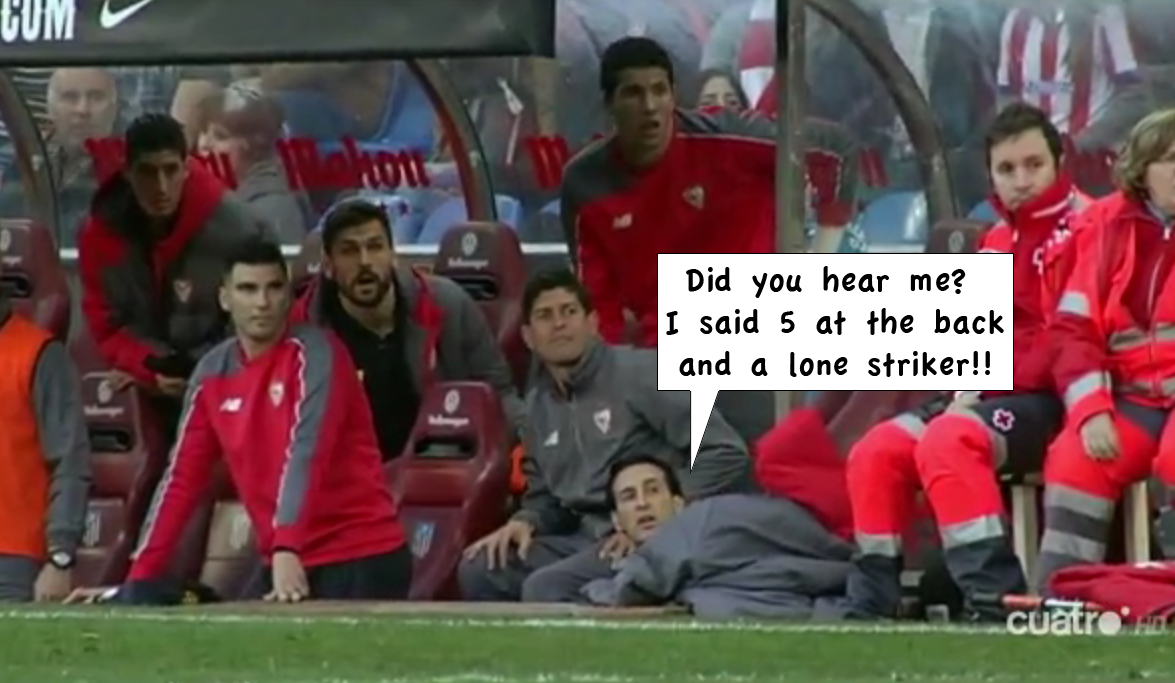 There have been plenty of incredible things happening over the weekend to get excited about; Liverpool's ridiculous 5-4 win over Norwich, that Dele Alli goal to mention just a couple, but this footage from Athletico Madrid's 0-0 draw with Sevilla is utterly marvellous.
Having seen his midfielder Vitolo earn a second yellow card forcing his side to play the remaining 30 minutes of the match down to 10 men, Sevilla manager Unai Emery was himself sent off for protesting the ref's decision and was banished from the bench.
But that wasn't going to stop Emery, oh no. No, Instead a sneaky Emery apparently found a passage from the players tunnel back to the bench, where, crouched down in a piss poor attempt of hide and seek, he continued to dish out his tactics as his side anxiously clung to a draw.
Watch the full clip below, to see Emery's cheeky head peering up in the dug out. Brilliant.