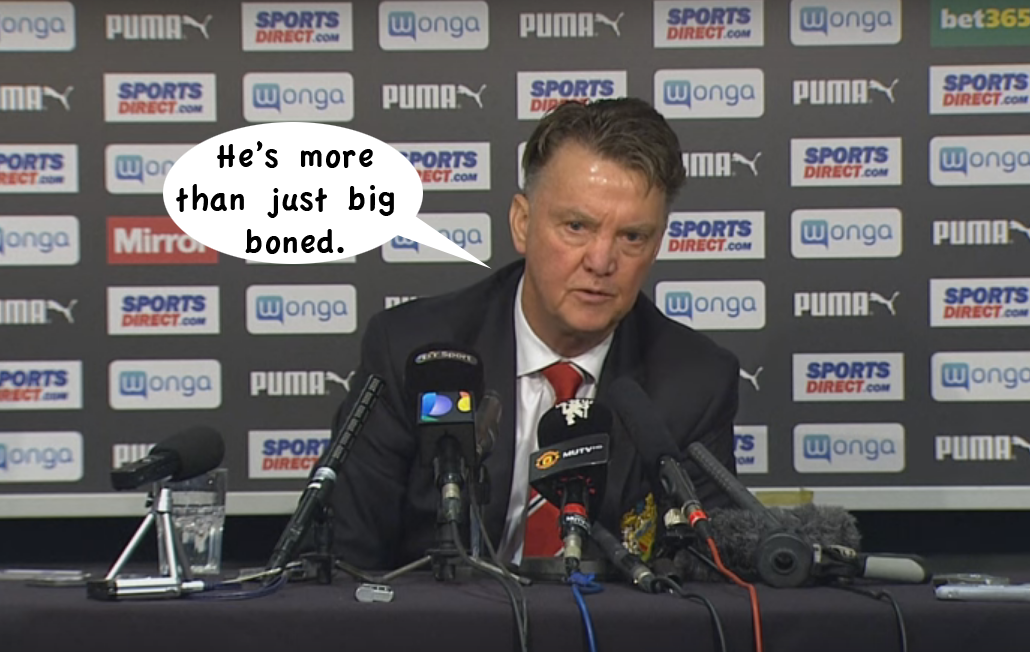 Louis van Gaal rarely fails to entertain (unlike his team) during interviews with the media. And, following Manchester United's 3-3 draw with Newcastle, in which his side squandered a two goal lead, van Gaal was his usual angry self as he rounded on a supposedly chubby journalist for having a go at Wayne Rooney.
"We don't speak anymore about Rooney. You have criticised him. I don't." seethed Van Gaal as he left the interview, before rudely pointing at a Journalist and adding "You too, fat man!"
Watch van Gaal's childish remark below.
LVG speaking to reporters after Newcastle. Points out those who previously criticised Rooney…"You too, fat man!" pic.twitter.com/aVw3ewEkoK

— United Peoples TV (@UnitedPeoplesTV) January 13, 2016