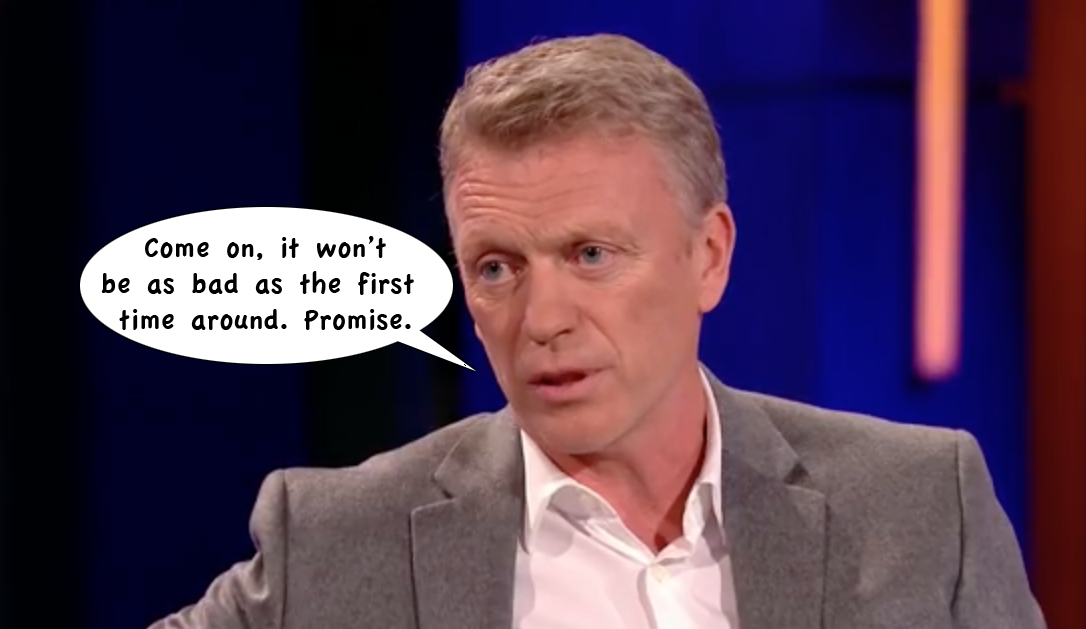 Appearing on the Clare Bolding show, out of work Davis Moyes was talking about his ill-fated time as Manchester United boss. "I was under the elusion that Manchester United looked after their managers, even when they're in trouble" honked Moyes before adding "Would I take the Manchester United job again? Of course I would."
A statement that is sure to send a shiver down many a spine inside Old Trafford.
Watch Moyes in the clip below.
"I was under the impression that #MUFC looked after their managers." Moyes on his tenure at Old Trafford. #TheCBShow https://t.co/2d1NwYJHCs

— BT Sport (@btsport) December 30, 2015