#np JINGLE BELLS! #bvbsge pic.twitter.com/jiD3Pa7M2H

— Borussia Dortmund (@BVB) December 13, 2015
Dortmund fans celebrated their sides 4-1 win over Frankfurt on Sunday by belting out Jingle Bells as the players faced the famous Yellow Wall.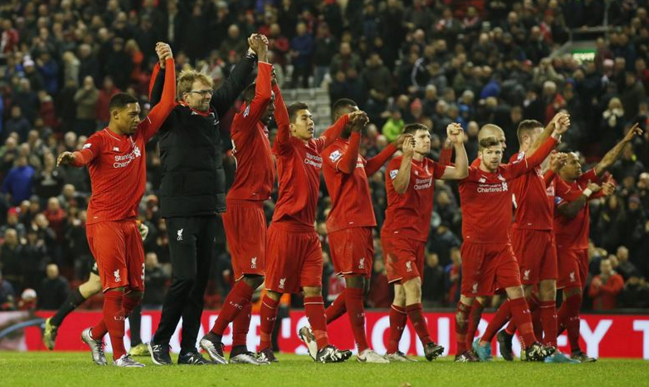 After Jurgen Klopp's Dortmund-inspired – if slightly awkward – thanking of the Kop after his side rescued a dramatic point against West Brom deep in injury time, perhaps it's time Liverpool fully embraced Klopp's style. They could do worse than bringing out some Christmas themed cheer of their own. Tis the season after all.