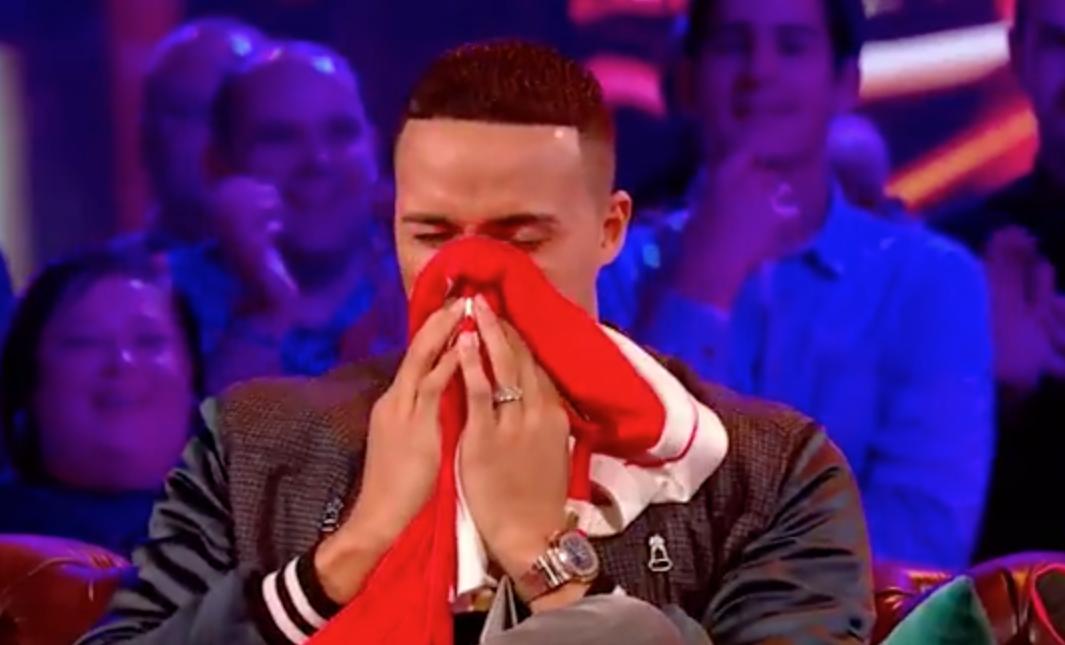 Ex-Spurs man Jermaine Jenas was reminiscing this morning about the time Arsene Wenger almost signed him as a replacement for the departing Patrick Viera. Yes, he actually said that.

After the deal apparently fell through due to Newcastle's price tag being a little to steep and Wenger not being keen on "boozing English players," Jenas eventually made his way to way to Arsenal's North London rivals Spurs.

Jenas was then handed an Arsenal shirt with his name on the back which he promptly used to wipe his nose on. Watch below.
.@jjenas8 wipes his nose on an @Arsenal shirt! Ex-@SpursOfficial star show his allegiance when given a Gunners top. https://t.co/V83e4wq2S4

— BT Sport Football (@btsportfootball) November 20, 2015