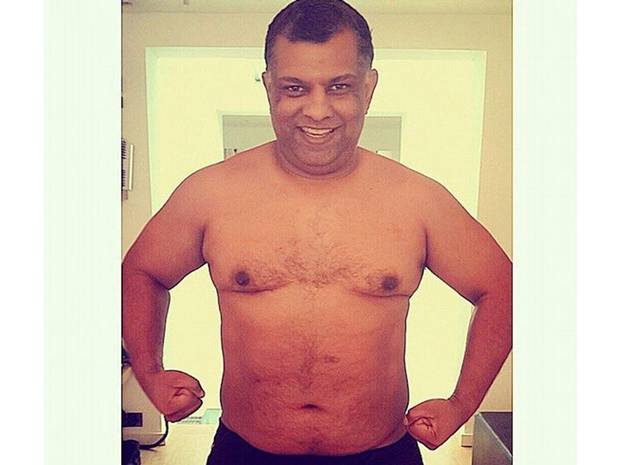 After last weeks weight row between Adel Taarabt and QPR boss Harry Redknapp, owner Tony Fernandes has posted a topless photo of himself on instagram, making light of the very public spat between player and coach.
Under the photo a burly looking Fernandes writes 'getting ready for Villa" whom QPR play this evening at Loftus Road.
All good humour indeed.