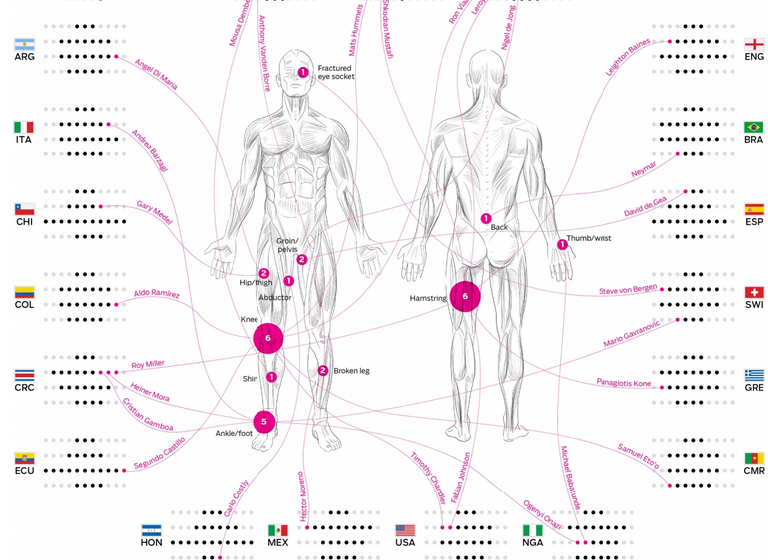 visualizing.org have produced a graphic illustrating each and every one of the injuries sustained by players during the Brazil 2014 World Cup.
Unsurprisingly, most of the lines point towards injuries in the lower half of the body ie the legs, with there being a total of 6 knee and hamstrings injuries.
So, the obvious conclusion is, footballers need to some how find a way to stop using their legs quite so much.